New Pet Level System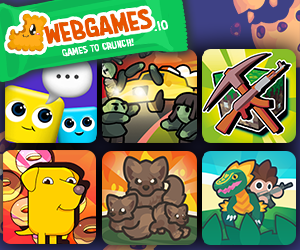 GAME UPDATE
Before, only few statistics were visible and a lot of information remained hidden.
NEW INTERFACE
That's why we changed the pet interface so that every information is available to the player. You can see all the information about the 3 evolutions of each pet (baby, adult, boss) and compare the improvements.
Also, we have added a level system for each pet. With each level you gain, your pet's stats will increase, making it stronger. Some levels will also allow you to unlock skins to make your pet even more epic!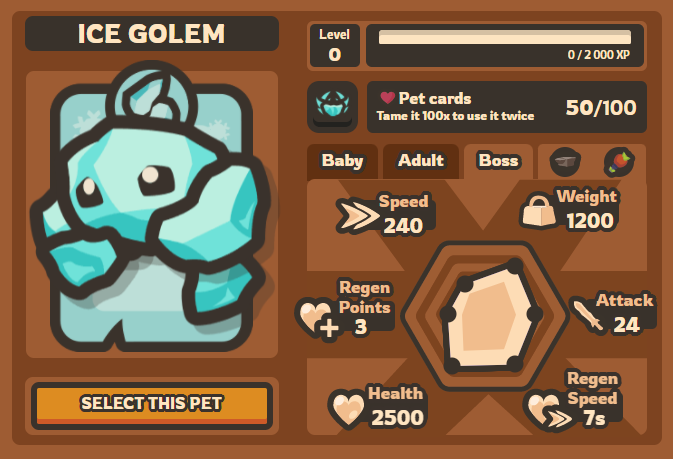 Finally, to better understand the advantages and weaknesses of each type, a summary table is available in the "Skill" section.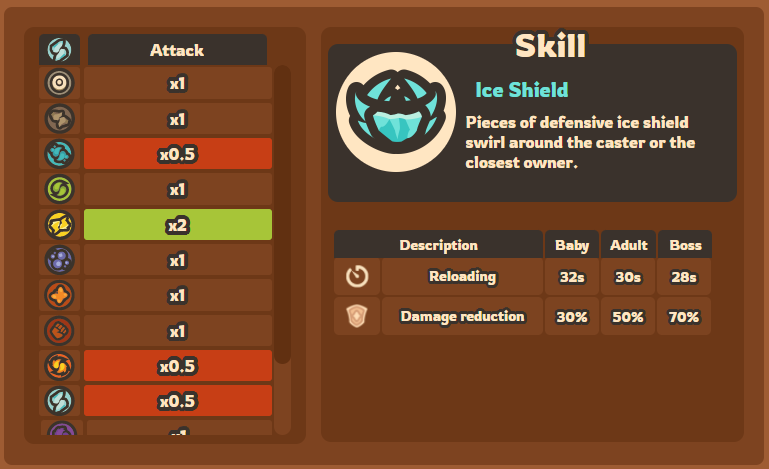 For example, the Ice type does less damage to the Water, Fire and Ice types, but does more damage to the Electric and Dragon types
22 January 2022