Unlock the Scrappy Shadow

GAME UPDATE
In the treacherous depths of the Darkness biome within the realm of Taming.io, the Hive Creep has introduced a compelling twist with the birth of the Shadows. These mysterious creatures, once imprisoned within the hive's eggs, offer unique abilities upon their liberation.
As players valiantly battle the spreading blight and defeat the Shadow Boss, they are rewarded with the chance to unlock the enigmatic eggs. Within these vessels lie the Shadows, eager for release to demonstrate their loyalty and prowess.
Introducing the Scrappy Shadow
Among the newly liberated is the Scrappy Shadow, a fiery companion whose passive ability to boost its tamer's strength marks it as a distinct ally. This Shadow of fire stands out with its agility and low vitality, making it a high-risk, high-reward addition to a player's forces.
True to its element, the Scrappy Shadow exudes a blazing aura that empowers attacks throughout the game. Though it may possess less vitality than its kin, its speed and the offensive boost it provides are invaluable during combat.
Strategic Mastery of Fire
Mastering the Scrappy Shadow's abilities requires tactical acumen, as its fire type aligns with a more aggressive playstyle. Players must utilize its strengths effectively, ensuring that its lack of robustness is overshadowed by its fiery augmentation.
Which types is the Scrappy Shadow?
The Scrappy Shadow is a double type pet. It is an insect and a fire-type, and can be found in the Darkness.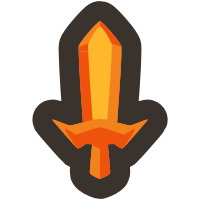 What are is the special feature of the Scrappy Shadow skill?
Activates a seal on the owner, increasing its strength. Seal effects accumulate

THE BABY SCRAPPY SHADOW
| | |
| --- | --- |
| Reloading | Increase Attack |
| ∅ | 102% |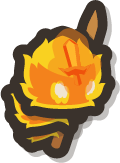 THE SCRAPPY SHADOW
| | |
| --- | --- |
| Reloading | Increase Attack |
| ∅ | 105% |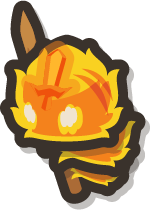 THE BOSS SCRAPPY SHADOW
| | |
| --- | --- |
| Reloading | Increase Attack |
| ∅ | 120% |
8 November 2023