Limited Time Black Cats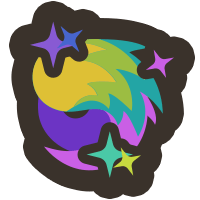 EVENT
In the deep corners of the Darkness biome, under the blanket of eternal twilight, a delightful surprise awaits players of Taming.io - the Black Cats are back! These aren't your average house cats; with their sleek spectrum coats, they move with a spectral grace that's both enchanting and eerie.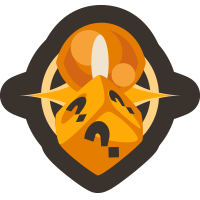 Roll the Dice of Destiny
The Black Cats of Taming.io are a rare breed, known not just for their adorable antics but also for their unpredictable nature. As creatures of the spectrum type, they carry with them an aura of mystery, perfect for those who dare to walk the fine line between risk and reward.
The Black Cats come with a special ability that's akin to rolling the dice of fate. With a swift paw, they can cast a spectral die that determines the outcome of their skill. Will it be a boost in life, attack, or defense? Only the roll can tell. But beware, for if the dice lands on a dreaded '1', it's a slice of life taken away.
A Gamble Worth Taking
The gamble of what the Black Cats might bring adds an element of chance to the strategic gameplay of Taming.io. Players must decide whether the risk is worth the potential high reward. It's a wild card ability that can sway battles and forge legends within the community.
Taming these capricious companions is a venture that beckons the brave. With their special skill influenced by the roll of a die, Black Cats can either be a boon to your survival or a wild jinx that keeps you on your toes.
Will you let curiosity lead you to your newest ally, or will caution keep you from these chancey critters? The Black Cats invite you to test your luck and embrace the unknown. In the world of Taming.io, sometimes the biggest risks are accompanied by the greatest rewards.
Black Cats will disappear in
7 November 2023